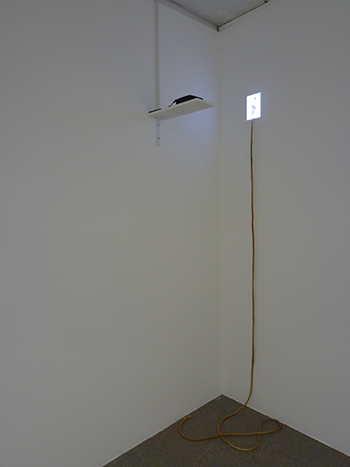 하루의 일과 | A Work of A Day
2015, video installation (silent), mini video projector, rope
dimensions variable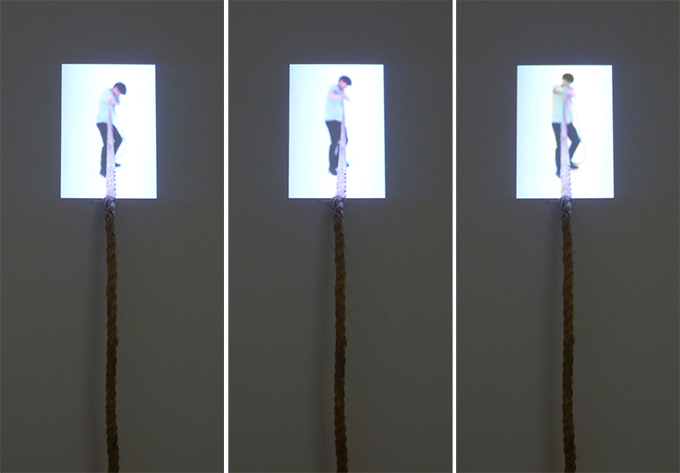 / / / / / /

프로젝터를 통해 투사된 사람은 실제 밧줄을 두고 줄다리기를 하고 있다.
인간의 존재는 불빛과도 같다. 여러가지 행동을 취하며 무언가와 대항하지만 그 영향력은 한낱 반짝이는 빛처럼 약하다.

The digital projection of a man tugs a rope that exists in reality.
Is our human existence as individuals akin to a flash of light; creating action but
with little effect, creating gesture with the rope but unable to move it?
The work examines the sense of futility in work and life.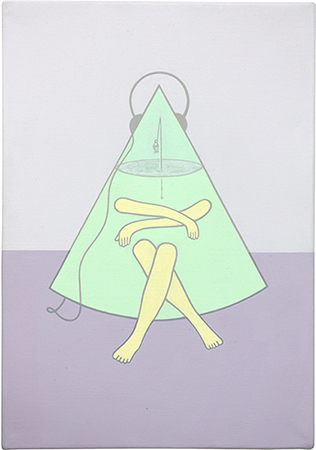 원뿔 모양의 삶 | Conical Life
2015, acrylic on canvas
22.7×16cm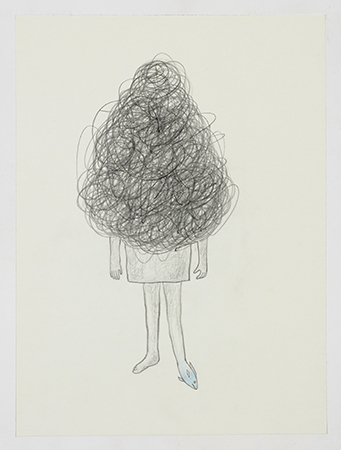 오늘 나의 모습 : 화요일 | My Look Today : Tuesday
2014, pencil on paper
42.8×31.6cm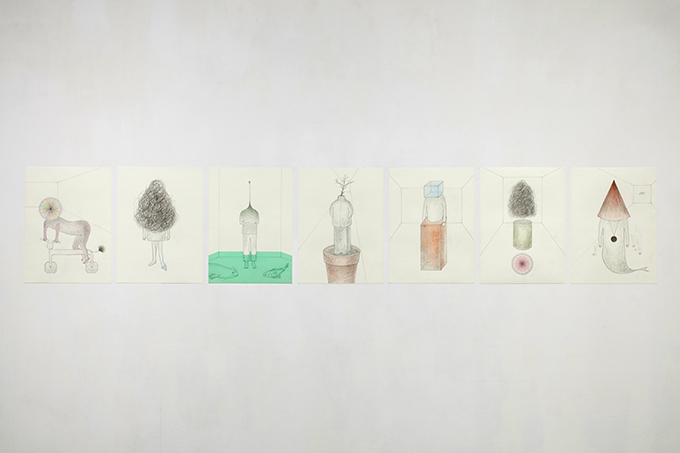 오늘 나의 모습 : 월 화 수 목 금 토 일 | My Look Today : Mon, Tue, Wed, Thur, Fri, Sat, Sun
2014, pencil on paper
42.8×31.6cm each