"Road that exists and does not exist, No-dut-gil"

The ʻNo-dut-gil' is said to be a stepping stone bridge built by islanders a long time ago by stacking
stones to connect the island to another island or the island to the mainland. Although it has been
turned into a road now, its height is still low. The bridge is submerged in the water at high tide
and is only visible at low tide when one can cross the road. It was amazing that such a road still
exists in today's rapidly changing era, and it was even reverential in terms of following the laws
of nature. The existence of such a road left a strong impression on me. I wanted to embody the
shape of a discontinuous road of the no-dut-gil in my work.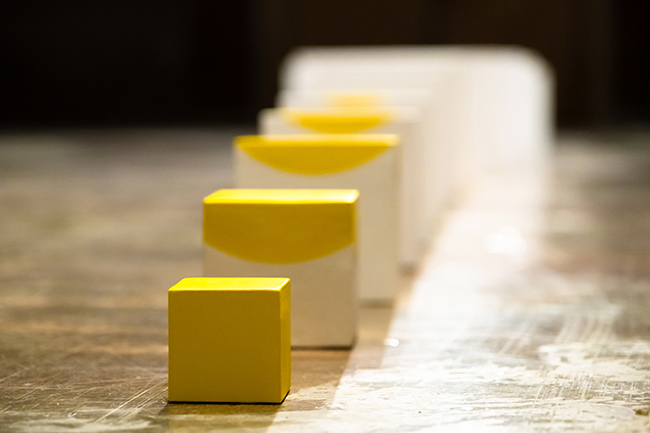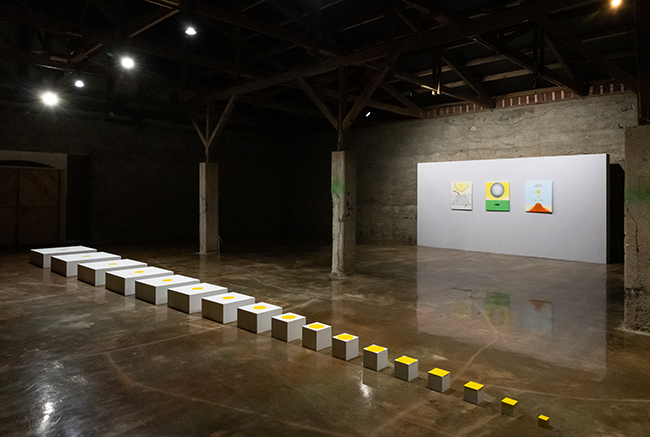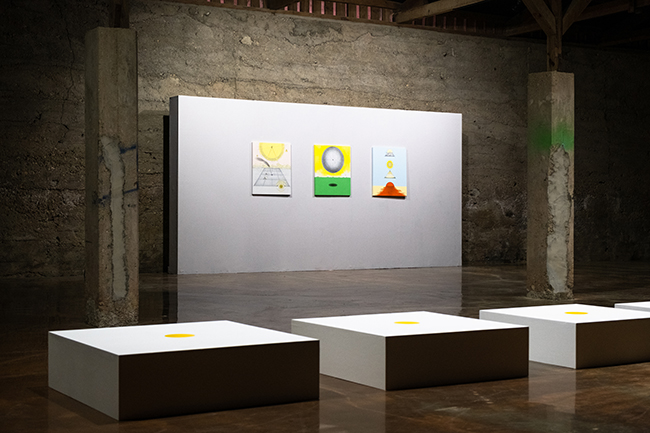 전시 전경 | 소금박물관 기획전시실 | 신안군 증도면 | 2021. 11. 26 ~ 2022. 2. 6
Exhibition view of Becoming | Special exhibition hall of the Salt Museum | Jeungdo, Korea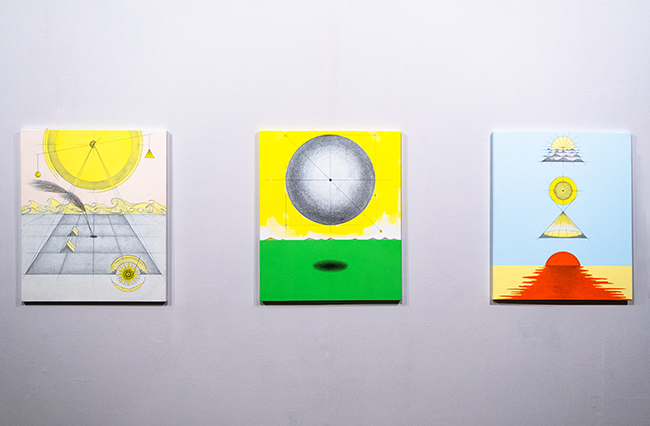 태양의 삼중주 | The Sun Trio
2021
pencil and acrylic on canvas
72.2×60.6cm each